We have a fantastic track record providing student accommodation in Loughborough going back to 1980. Lufbralets are a friendly family run landlord who cares about our student and private tenants.
We love what we do….and our tenants think we do a great job! Don't just take our word for it
---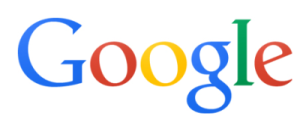 READ ALL THESE REVIEWS IN FULL ON GOOGLE
---
Will Goodbourn

I came across Lufbralets when searching for a place to live while studying for my masters degree. From the very first phone call I was very impressed with the customer service that Waleed offered. I then decided to rent from the house on Forest Road and was completely satisfied with both the room and the value for money. The communal areas being cleaned twice per week was also a major selling point. When any maintenance was required, Waleed attended to it quickly and efficiently. Overall a great service and would definitely recommend to any student in the area.
Andrew Smith

I initially came across Lufbralets when looking very late on in the 2012/2013 academic year for accommodation in the following year. Waleed, the landlord and owner of Lufbralets was able to secure me a room for that year and a room for the remainder of the summer until the start of term, on very short notice. I continued to rent with Lufbralets until August 2017 in both 72 Valley Road and later on 15 Forest Road. Whilst the properties are geographically quite different and will appeal to different types of tenant, the quality of rooms in both houses were very good, the shared services were thoroughly cleaned twice a week and the prices were very reasonable, particularly when considering they include utility bills and internet. It is rare to come across a genuine landlord who goes out of his way to ensure his tenants are well cared for and happy. I'd highly recommend using Lufbralets to anyone looking to rent a property in Loughborough.
Naomi wainwright

I needed 2 months accommodation in Loughborough this summer and really struggled to find a company that would allow such a short tenancy! Lufbra Lets came to my rescue and offered a perfect room at a very fair price. The contract was organised very quickly and the landlord provides so much great information. The bathrooms and kitchen are shared but kept very well and there is definitely enough room for all tenants. Would definitely recommend this brilliant company!
Adam Triggol

I stayed in 72 Valley Road whilst completing my final year at Loughborough University, and the Lufbralets team, and Waleed in particular, were nothing short of superb. It was a delight to finally rent from a landlord who cared for his facilities and took a genuine interest in his tenants. The house was always kept clean and the communication to tenants about any activities around the property was polite and provided well in advance.
The property itself was spacious, clean and comfortable, especially given the affordable prices. The bike shed was very handy, and it was great to be able to keep my car in the off the road parking. I would have renewed my tenancy for certain if it hadn't been my last year. I absolutely recommend Lufbralets and 72 Valley Road.
Dhaval Panchal

Best landlord in Loughborough area by a mile and half! I lived for 4 years at a property during my PhD studentship at the university, and the quality and ease at which any dealings with Waleed and his team were phenomenal. Every landlord should be as great as this one. If there were awards for landlords and letting companies, then Lufbralets really should win some.
Tom Scott

I enjoyed staying at 15 Forest Road and feel that the room I rented was excellent value for money. I thought the town centre location, quality of accommodation and the quality of the landlord was great. Waleed (the landlord) is very pleasant and was always quick to respond to requests. They also clean the kitchen and bathrooms twice a week which is a nice additional aspect.
Update: Rented from Waleed for a second time at the 72 Valley Road property and also enjoyed my time here. Would definitely recommend.
Dan Holmes

I stayed in two Lufbralets properties during my placement and final year at Loughborough University. After letting a house with a student lettings agent in second year, I had almost lost hope in trusting any student accommodation providers outside of the university. However, this all changed when I came across Lufbralets!
Both 3-bed houses were well-maintained and in good condition. Waleed and Lisa were easy to contact and responded to any issues within a matter of hours, sometimes within 10 minutes! This made the letting experience simple and hassle-free. They also made efforts to improve the houses whilst we were there, such as re-painting, which shows that they really care about the standard of their accommodation.
Being a private-run family business, the properties are also of good value and a wide range of student accommodation is on offer. I have no hesitations in recommending Lufbralets to any student seeking quality, hassle-free accommodation at Loughborough University; these guys stand tall above the rest in Loughborough. Thank you Waleed, Lisa and everyone else at Lufbralets!
Leon Barker

I stayed at 72 Valley Road for the final 2 years of my MPhys degree, and I wish I found Lufbralets sooner! Fantastic location (both a short walk to the shop or cycle to the University) and one of the friendliest landlords you'll meet. Waleed works very hard to ensure everything is well maintained and any issues are dealt with promptly. I have made many great friends living at this large property, making my last experiences at university especially memorable. I would highly recommend Lufbralets to anyone that is looking for a high quality, bargain property with no hassle or stress.
Adam Ridgway

I lived in Lufbra Let's private halls on Valley Road. Great place to live – clean and well looked after. Good location for both uni & town. Waleed has been a great landlord – he solved all issues instantly.
Oli Holway

I stayed in 13 Forrest Road for a year. Cannot fault the property it is kept spotless by a great cleaning team and the landlord was outstanding catering to my every need, with repairs or observations being fixed in days without a complaint!!
Lawrence Worswick

Stayed at 103 Forest Road for 1 year – excellent service and a great apartment. Best renting experience I've had!
Zara Herring

I lived in 13 Forest Road for one year and 15 Forest Road for 15 months and enjoyed my time greatly. The properties are clean and the furniture kept to a good standard. Waleed is very friendly and approachable and if something breaks usually gets it sorted within a day. Both properties were in a great location, 5 minutes from town. Kitchen and bathroom facilities on every floor. Overall I loved renting with Lufbralets and they have been the best landlords I've had to date.
Matthew Taylor

I really enjoyed living in the Valley Road property during my final year. Cycling to the west side of campus took less than 5 minutes. Lufbralets were perfect, they did everything they said they would (easily the best landlords in Loughborough). The property was always clean, and if there was ever any problems they would be corrected as quick as possible (usually that day). The house was just easy to live in, there was never any hassle with anything. The rooms were very good quality and extremely well priced. I would recommend it to everyone.
Andrew Eady

Lived in Spinney Hill drive property for a year- after 5 years at university this was the best renting experience had both in terms of accomodation and landlord – by far.

Landlord was always available to sort out any issues not only with the house but also with bills etc – fantastic service

House itself didnt resemble a student house – perfect location (spinney hill drive) just other side of the library so was ideal for lectures etc.

Highly recommended
Adam Douglas

The level of customer service I experienced whilst at 72 Valley Road was extremely good. The facilities were great and had everything you could want. Great security and very approachable staff.
Chris Whiteside

Great Landlord. Very helpful and quick to resolve problems
Faye McCarthy

Fabulous property and service, 100% recommend Lufbralets, friendly and prompt to respond.
Shani Burke

I was a tenant of Lufbralets for two years and I really enjoyed my time living in my flat. It was in a nice, quiet area of Loughborough, and the flat was spacious with everything that I needed. Waleed is a great landlord and is quick to respond to whatever you need.
Tom Scott

I enjoyed staying at 15 Forest Road and feel that the room I rented was excellent value for money. I thought the town centre location, quality of accommodation and the quality of the landlord was great. Waleed (the landlord) is very pleasant and was always quick to respond to requests. They also clean the kitchen and bathrooms twice a week which is a nice additional aspect.
Tilly Dyos-Szolkowska

I stayed on Forest Road in a private apartment for my final two years at Loughborough and would highly recommend Lufbralets for other students. Waleed runs a lovely family business and is a great landlord, really friendly and responds to anything ASAP. The property/gardens are well maintained and they look to return deposits in full. Compared to other student agents, Lufbralets definitely makes university life the easiest!
Sophie Millns

I lived at 72 valley road for my final year of university. From the first meeting with Waleed to look around the house it was an easy experience and the house was clearly the perfect option for finalists situated within 15 minutes walk from the library and in a quiet area. Throughout the year Waleed went out of his way to always be available and fix any minor household issues we had. He was also incredibly friendly and helpful whenever required. I would recommend lufbra lets to anyone wanting a well-maintained and easy rental experience.
Caitriona Laverty

I have recently just moved out of 15 Forest Road and it was a first class property with great service from the landlord Waleed. Excellent location for both Loughborough uni/college and the town. Fully inclusive of all bills therefore no hidden or unexpected costs. Nothing was ever a problem and the house was cleaned to the highest standard twice a week. Would definitely recommend this company to anyone looking for accommodation in Loughborough especially at the very competitive rent prices. Many thanks again 🙂
Jack Lynch

I lived at 15 Forest Rd in a private room in academic year 2013/14 and would absolutely recommend these guys. Waleed was great to respond to any questions I had and always wanting to make my stay better. Flat was just what I wanted with plenty of kitchen storage face, quiet for me to work in & clean. 100% recommend Lufbra Letts if you're looking for somewhere to stay.
Aaron Elliott

Brilliant company to go with. Landlord is friendly and helpful, any problems you may encounter throughout the year – such is student life – will be taken care of immediately. Would definitely recommend. Thanks for a great year!
Ashley Northedge

Stayed for a year on 15 Forest Road, excellent quality facilities that were clean and well maintained. The rooms were spacious, warm and well furnished.Conveniently located with near both the town center and university. The landlord and …More
Jennifer Glenister

I rented from Lufbralets for my final two years at university (37 Spinney Hill Drive and 16 Borrowdale Way). Both properties were faultless and very well managed, with the added bonus of being in very close proximity to the university. Both …More
Joshua Stansfield

I stayed at 16 Borrowdale Way with Lufbralets and the flat was extremely well looked after, as were the neighbouring gardens and driveways. Having stayed with 3 different landlords during my 5 years in Loughborough, I can confidently say …More
howard thomas

I used Lufbralets for my final year at university. They are by far the best landlords I have experienced. An extremely high level of professionalism whilst maintaining fast and personal levels of service. Any problems were resolved very …More
Gulia Karimova

I rented a room in one of the flats on my final year. The flats are nice and clean; and Lufbralets have been amazing at resolving any problems (if there were any) and generally very helpful, friendly and supportive. Amazing landlord! Highly …More
Ollie Parsons

Lufbralets provided me with a perfect place to enjoy my second year of university. Affordable, clean and well furnished, their property on Forest Road offered great access to both the town and university. The Lufbralets team, especially …More
Wenda Tonkinson

I lived in a one bedroom apartment close to the University. It was clean and modern with great facilities. The Landlord was always super quick to rectify any problems I had and was always approachable. I would definitely recommend their …More
Stuart Peters

Rented with Lufbralets during my final year and it was definitely the best accommodation I have experienced throughout university. There were never any problems but I knew if there were, Waleed was always available to help. Highly recommend …More
michaela clarke

Fantastic landlords! The house was really nicely furnished and decorated, they keep their properties …More
Andrew Clarke

Great Landlords, always nice to communicate with, lovely house and any requests i.e. new shelves and door hooks were always done quickly. Overall a great experience would highly recommend !!!
Katy Craggs

I rented a property from Lufbralets for one year at university and I could not fault it anyway. The property was modern, warm and a pleasure to live in. The landlords were always available when needed, if there was an issue in the morning …More
Charli Davies

Really enjoyed living is my flat this year. Lufbralets really looked after me! I stayed in a lovely 1 bed flat in a quite part of Loughborough and I had every I needed: All the furniture I could need and plenty of space for extras of my …More
Francesca Sutton

I rented my student accommodation from Lufbralets for two years and would highly recommend them. The properties are great value for money, especially compared with other options in the area. Most of all, Waleed and the team are always …More
Gary Kay

Great landlords, made time to listen to my requirements and recommended some lovely properties in the right area close to work. …More
Magdalena Zajaczkowska

I stayed with Lufbralets (Valley Road) for three years and I can't think of anything I could complain about. The landlords are extremely friendly people, the house was refurbished and modernized each year. If there was any problem, it was …More
Edward Richards

Great service, I got the perfect flat in the end! Far superior to any of the rooms I have had before – and not at a bad price either.
---