Who do you contact if there is a problem?
Many student landlords use third party letting agents to manage their tenants. So, the point of contact could be the landlord, a letting agent, or a third party working on their behalf. You should always get the name and contact details of the person you need to contact if there is a problem. This could be if the boiler stops working or you notice a water leak. So, always get the contact details and store them in your phone.
Lufbralets are a family run student landlord. There will always be a single point of contract for everything from viewings to cleaning and maintenance. We never use third parties so you always get a friendly and personal service.
Who has keys to my accommodation?
Security may not be your biggest priority (we bet it's one of your parents) when looking for student accommodation, you should defiantly take it into account. Ask the student landlord who has keys and access to the priority. Most student lets will have cleaning services included. Will these cleaners have their own keys? Will they be able to enter the property without your permissions? Will the landlord make announced inspections? Were the locks changed after the previous residents left?
All our properties are safe and secure in student friendly locations close to Loughborough University Campus.
What are the chances of getting the deposit back?
Almost all landlords will require a deposit for a room or apartment. This can be a couple of hundred pounds. Often depending on the size and type of student accommodation. This is insurance for the landlord in case the property is damaged or requires 'extensive' cleaning after the student leaves.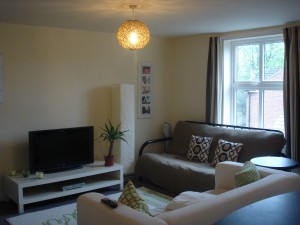 Ask your landlord what their terms are regarding deposit returns. Obviously the property will have general wear and tear after a year of occupancy. A few scuff marks on the walls is absolutely expected. The landlord should have a checklist of items they look for before deciding if the deposit can be returned.
On first arrival to your new student accommodation, look of obvious damage and mention it to the landlord. You don't wont to be getting the blame (and the bill) for previous students damage.
If in doubt, check online reviews (which should do anyway) of the student landlord. This should give you a good impression of the landlords character.
What changes can I make to my room or property?
Ask if you are allowed to put up posters, hand a mirror or change a lamp shade. Obviously you're not going to recarpet a student apartment but you may want to change the colour scheme slightly. Always get full (written if possible) permission first.
Can I speak to the current/previous tenants?
You will get no better review of the property and character reference of the landlord then from a current or past tenant. The landlord should be happy to pass over a couple of phone numbers of email addresses. Often the tenants will be in when you view the property. Ask them a few simple questions. Do they have a good relationship with the landlord? What is the location like? What are the neighboroughs like? What are the cleaners like? Are the appliances in good working order?
Are there any hidden costs?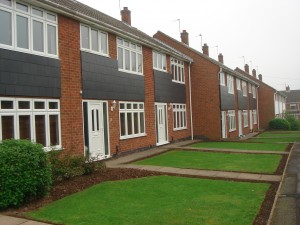 We have no 'hidden' costs. All costs are transparent and made clear from the start. But we always advise you ask this question. Hidden costs could include; parking fees, the use of the bike shed and TV licenses. Generally these costs are all included in the price of the student let. However, to keep a property more attractive and price competitive, my student landlords on inform you of their 'standard' let fees until the contract is signed.
Most of our student lets in Loughborough include free off road parking. However, many Loughborough University properties include include street parking (especially terraced houses). You may require a parking permit for friends and family. Find out more.
Ask Us A Question?
We hope you've found this information helpful. If you need any advise or are interested in any of our Loughborough University Accommodation, contact Waleed on 07977 585 771 or hello@lufbralets.com